Craig T. Tingey, M.D.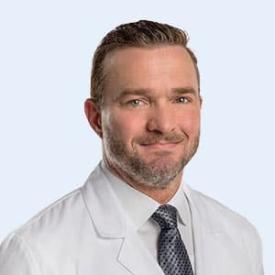 Locations
8402 West Centennial Parkway
Suite 100
Las Vegas, NV 89149
United States

8205 West Warm Springs Road
Suite 250
Las Vegas, NV 89113
United States

8689 West Charleston Boulevard
Suite 105
Las Vegas, NV 89117
United States
Craig T. Tingey, M.D.
Areas of Specialty
Shoulder, Hip and Knee Arthroscopic Surgery, Joint Replacement, Sports Medicine
Dr. Craig Tingey earned his Bachelor of Science degree in human biology from Brigham Young University, followed by his Doctor of Medicine from Wake Forest University in North Carolina. After completing medical school, he scored in the 96th percentile (top 4% nationally) on the United States Medical Licensing Exam. He completed his surgical internship and orthopaedic surgical residency at Loma Linda University School of Medicine in Southern California where, as chief resident, he was awarded the Leonard Marmor Award for "Excellence in Orthopaedic Surgery," as well as multiple awards for his medical research.
Dr. Tingey specializes in sports medicine and arthroscopic surgery of the hip, knee, and shoulder as well as total joint replacement surgery. He is skilled in the latest surgical techniques including arthroscopic rotator cuff repairs and minimally invasive hip and knee replacement surgery. He was also part of the orthopaedic trauma group that provides care for patients with orthopaedic injuries at the University Medical Center, a Level 1 Trauma center. Dr. Tingey served as the chief of orthopaedic surgery at Mountain View Hospital. He also has extensive experience with personal injury and workers' compensation cases, and he works with you to provide fair, thoughtful opinions about treatment options for your injury.
A native of Las Vegas, Dr. Tingey returned to Southern Nevada in 2004 after completing his training to build an exceptional orthopaedic surgery practice. His focus is to provide excellent medical care with a friendly and compassionate approach. He loves his work but also enjoys mountain biking, snow skiing, basketball, and spending time with his kids. He speaks Spanish and Portuguese and travels regularly to Haiti and the Dominican Republic to perform surgeries as part of a medical mission effort.
Starting in 2022, Dr. Tingey was excited to have Dr. Mark Hansen join his team. Dr. Hansen is an experienced orthopaedic surgeon who Dr. Tingey greatly admires and respects. Dr. Hansen and Dr. Tingey have worked together on medical missions to Haiti, and Dr. Tingey is excited to team up with Dr. Hansen to help meet the demands of his busy practice. Together, they have over 40 years of orthopaedic experience, and you will have two seasoned surgeons working closely together to provide you with wise and compassionate orthopaedic care. Dr. Hansen's impressive biography is below.
Another important member of the Tingey/Hansen team is the always friendly, knowledgeable advanced nurse practitioner Dallan McKee, APRN. Dallan started his career as a critical care cardiac nurse and then eared his APRN degree and was personally trained by Dr. Tingey in orthopaedics. He will participate in your care as he sees some patients in clinic, handles all injections and pre-ops, and assists Dr. Tingey in surgery.
This busy team is kept organized by Tami. Tami has been Dr. Tingey's medical assistant since he started practice in 2004. She's the one that you may be in touch with as we coordinate your care. She's organized, experienced, and will always respond to your calls and messages.
Our team also includes medical assistants Mayra and Sam. They are the friendly faces that greet you as you come in for a visit. They may ask you a few questions to focus the discussion of your visit. They speak English and Spanish.
Dr. Tingey is a member of the American Academy of Orthopaedic Surgeons and is board-certified by the American Board of Orthopaedic Surgery. He is available to see patients in Las Vegas at our Northwest, Southwest, and West Central offices. We are proud to work closely with our excellent in-house physical therapy facilities. We work mainly from DOC's surgery center, Institute of Orthopaedic Surgery. IOS is a modern, clean, well-run surgery center that has successfully hosted thousands of outpatient surgeries performed by DOC surgeons over the years. IOS is a facility focused on providing excellent care for outpatient arthroscopy and total joint replacements. We also perform inpatient surgeries at Centennial Hills Hospital.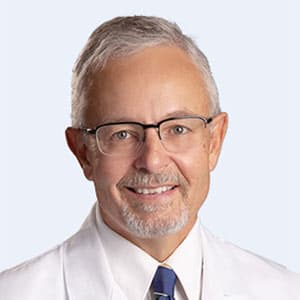 Dr. Hansen is a native of Arizona. He graduated magna cum laude with his Bachelor of Science degree from Brigham Young University and his Doctor of Medicine degree from The George Washington University. His internship and orthopaedic surgery residency were completed at Walter Reed Army Medical Center in Washington, D.C. Dr. Hansen served as a general medical officer and an orthopaedic surgeon in the U.S. Army Medical Corps in Germany and Fort Benning, Georgia. During his military career, he received the Army Commendation Medal twice and the Meritorious Service Medal.
Dr. Hansen was a founding partner of an orthopaedic surgery practice in Indiana and worked there for almost 19 years. He has since practiced in Heber Valley, Utah, and on the Big Island of Hawaii. He is a fellow of the American Academy of Orthopaedic Surgeons and is board-certified with the American Board of Orthopaedic Surgery. In his practice, Dr. Hansen educates and guides his patients toward treatment options that best fit their needs and goals.
When he is not seeing patients, Dr. Hansen enjoys cycling, hiking, camping, reading good books, and serving his church and his family. He has been a visiting surgeon with Health Volunteers Overseas and has taught orthopaedic surgeons throughout Peru and has also participated in disaster relief operations in Haiti. He speaks Spanish fluently.
Education & Training
Bachelor of Science: Brigham Young University, Provo, UT
Doctor of Medicine: Wake Forest School of Medicine, Winston-Salem, NC
General Surgery Internship: Loma Linda University School of Medicine, Loma Linda, CA
Orthopaedic Surgery Residency: Loma Linda University School of Medicine, Loma Linda, CA
Certification
Board Certification: American Board of Orthopaedic Surgery
Professional Affiliations
American Academy of Orthopaedic Surgeons
Hospital Affiliations
Centennial Hills Hospital Medical Center
Dignity Health – St. Rose Dominican, San Martin Campus
Institute of Orthopaedic Surgery
Mountain View Hospital
Specialty Surgery Center
News
Dr. Craig Tingey was voted in the Best of Las Vegas as Best Medical Doctor with thousands of Las Vegas Review-journal readers voting in 226 categories.