Jessica R. Zarndt, D.O.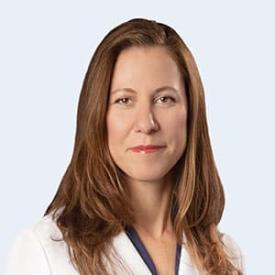 Locations
2800 East Desert Inn Road
Suite 100
Las Vegas, NV 89121
United States

8205 West Warm Springs Road
Suite 250
Las Vegas, NV 89113
United States

8689 West Charleston Boulevard
Suite 105
Las Vegas, NV 89117
United States

2930 West Horizon Ridge Parkway
Suite 100
Henderson, NV 89052
United States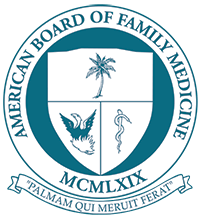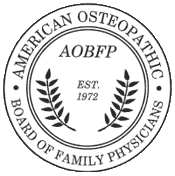 Jessica R. Zarndt, D.O.
Areas of Specialty
Primary Care Sports Medicine
Dr. Jessica Zarndt is a board-certified and fellowship-trained primary care sports medicine specialist. She is available to see patients at our Central, Southwest, West Central, and Henderson offices, where she specializes in maximizing nonoperative approaches to sports injuries and orthopaedic concerns. Her approach to medicine is personal and academic, with the goal to educate her patients and keep them active, healthy, and performing.

Dr. Zarndt cares for patients with a wide variety of injuries and concerns, including:
Joint pain and injuries: hand, wrist, elbow, shoulder, back, hip, knee, ankle, and foot
Tendon pain and injuries
Osteoarthritis
Sprains and strains
Stress fractures and nonoperative fractures
CCSD student-athletes with concussions, sports injuries, and other sports-related concerns
Female athlete concerns
She uses minimally invasive procedures, such as:
Ultrasound-guided joint injections
Hyaluronic acid injections and other therapeutic injections for tendon and joint injuries
Ultrasound-guided needle barbotage for calcific tendinosis (calcium deposits within a tendon)
Dr. Zarndt recently returned to Las Vegas via Los Angeles, California, from Austin, Texas. She has received many accolades in her esteemed roles of Assistant Team Physician for the Los Angeles Dodgers and UCLA Athletics, Head Primary Care Team Physician for the UCLA Women's Basketball Team, and as the Associate Team Physician for the University of Texas Longhorns—Hook 'em! In these roles, she collaborated with athletic departments and teams to advance the care of student and professional athletes—including female athlete care, concussions, mental health, preventive care, emergency sideline medical coverage, performance, and fueling concerns. She has also served as a team physician for the Allegiant Air USA Cycling Team and as a ringside physician for USA Boxing. The American Medical Society for Sports Medicine recognized Dr. Zarndt for her research in medical care provided at endurance events, and she was named one of the Top 40 under 40 Las Vegas professionals by VEGAS INC magazine.

Her academic and careful approach to patient care comes from her decade-plus long teaching career. She served as chief resident during her residency and as assistant professor and full-time teaching faculty for both the UCLA Primary Care Sports Medicine Fellowship and Dell Medical School at The University of Texas at Austin. She is currently appointed as adjunct assistant professor at Touro University Nevada and continues to teach medical students and resident physicians.

As a decorated former Cheyenne High School and second-generation UNLV athlete and published author in female athlete concerns, she is passionate and highly experienced in providing specialty care for female athletes of all ages. She is a former collegiate 10,000-meter conference champion and NCAA Woman of the Year for the state of Nevada. Today, you can catch her running and cycling the roads and trails around Southern Nevada.
Education & Training
Bachelor of Science: University of Nevada, Las Vegas, Las Vegas, NV
Doctor of Osteopathic Medicine: Touro University Nevada College of Osteopathic Medicine, Henderson, NV
Family Medicine Residency and Internship: The University of Texas Southwestern Medical Center, Austin, TX
Primary Care Sports Medicine Fellowship: University of Nevada School of Medicine, Las Vegas, NV
Certification
Board Certification: American Board of Family Medicine
Certificate of Added Qualifications in Sports Medicine
Board Certification: American Osteopathic Board of Family Physicians
Certificate of Added Qualifications in Sports Medicine
Team Affiliations
Las Vegas Raiders
PAC-12 Women's Basketball Tournament
Professional Affiliations
American Academy of Family Physicians, Fellow
American Medical Society for Sports Medicine
Touro University Nevada College of Osteopathic Medicine, Assistant Professor Adjunct Faculty
News
Pregnancy does not have to mean giving up exercise. It's also a good time to start moving if you weren't before.

Use the link to read more on this Las Vegas Review-Journal article featuring sports medicine expert Dr. Jessica Zarndt.

Running is a common hobby and a popular weight-loss strategy. There is also some debate as to whether running is right for everyone as well as if there is such a thing as too much running.

Follow the link below to read more in Insider, including the opinion of fellowship-trained sports medicine doctor Jessica R. Zarndt, D.O.

In 2013, fellowship-trained primary care sports medicine specialist Dr. Jessica Zarndt was featured as an honoree in VEGAS INC's 40 Under 40 listing.

Use the link to see Dr. Zarndt's segment as part of a celebration of outstanding individuals in Southern Nevada.