Hugh L. Bassewitz, M.D.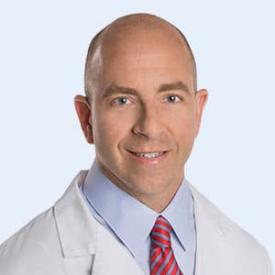 Locations
2800 East Desert Inn Road
Suite 100
Las Vegas, NV 89121
United States

8205 West Warm Springs Road
Suite 250
Las Vegas, NV 89113
United States

8689 West Charleston Boulevard
Suite 105
Las Vegas, NV 89117
United States
Hugh L. Bassewitz, M.D.
Areas of Specialty
Back, Neck, Spine, Sports Medicine, Robotic Surgery, Disc Replacement/Arthroplasty
Dr. Hugh Bassewitz specializes in cervical and lumbar spine surgery, robotic surgery, microsurgery, and minimally invasive surgery. He also performs complex spine reconstruction via minimally invasive techniques. These options allow many patients to have complex surgeries in an outpatient setting. Dr. Bassewitz's expertise with minimally invasive techniques allows for quicker recovery and a faster return to normal function.
Dr. Bassewitz graduated from Tufts University with a Bachelor of Science degree in biology. He received his medical degree from The Johns Hopkins University School of Medicine in Baltimore, Maryland. He went on to complete his orthopaedic surgery internship and residency at UCLA and then completed a spinal surgery fellowship at William Beaumont Hospital in Royal Oak, Michigan. He is board-certified by the American Board of Orthopaedic Surgery.
Dr. Bassewitz is a member of the North American Spine Society (NASS), the American Academy of Orthopaedic Surgeons (AAOS), the Clark County Medical Society, the Nevada State Medical Association, and the Nevada Orthopaedic Society. He has served on the Board of Councilors for the AAOS, is a past president of the Nevada Orthopaedic Society, and is a former Chief of Surgery at Desert Springs Hospital. He is a past chairman of the board of the Jewish Federation of Las Vegas and serves on the board of advisors for Nevada State Bank. He also currently serves on the Board of Trustees of the Clark County Medical Society and on the Board of Directors of the Council for a Better Nevada. He joined Desert Orthopaedic Center in 2000.
Dr. Bassewitz has received numerous awards and recognitions over the course of his career. He has been recognized by his fellow physicians to be one of Las Vegas's top spine surgeons multiple times. He was voted by his peers as a Desert Companion KNPR Top Doctor in 2019, 2020, and 2021. He was also honored as one of Las Vegas Life magazine's Top Doctors in 2006 and 2013 and as a Vegas Seven magazine Top Doctor in 2014, 2015, and 2016.
During his training, he participated in clinical and surgical research projects and published peer-reviewed articles and book chapters. He continues to lecture regionally and nationally on degenerative disorders of the spine and spinal reconstruction, and he serves as a spine consultant for the Las Vegas Raiders and the Vegas Golden Knights. He teaches visiting orthopaedic surgery residents, internal medicine and family medicine residents, and medical students. He has participated in spinal implant design and training in collaboration with the spinal implant industry, working toward continually improving spine surgery devices.
In his free time, he enjoys spending time with his wife and two children, participating in CrossFit, and donating his time and resources to philanthropic activities.
Dr. Bassewitz is available to see patients in Las Vegas at our Central, Southwest, and West Central offices.
Dedicated to providing his patients with the highest level of care, Dr. Bassewitz completed additional training and is proud to offer cervical disc replacement/arthroplasty and robotic navigation-assisted spine surgery with ExcelsiusGPS.® This technology is designed to improve accuracy and optimize patient care by using robotics and navigation. Watch the video below featuring Dr. Bassewitz and the ExcelsiusGPS technology.
Education & Training
Bachelor of Science in Biology: Tufts University, Medford, MA
Doctor of Medicine: The Johns Hopkins University School of Medicine, Baltimore, MD
General Surgery Internship: University of California, Los Angeles, Los Angeles, CA
Orthopaedic Surgery Residency: University of California, Los Angeles, Los Angeles, CA
Surgery of the Spine Fellowship: Beaumont Health System, Royal Oak, MI
Certification
Board Certification: American Board of Orthopaedic Surgery
Professional Affiliations
American Academy of Orthopaedic Surgeons, Board of Councilors
American Academy of Orthopaedic Surgeons, Fellow
North American Spine Society
Hospital Affiliations
Desert Springs Hospital
Dignity Health – St. Rose Dominican, San Martin Campus
Sunrise Hospital and Medical Center