Yuichiro Hayashi, M.D.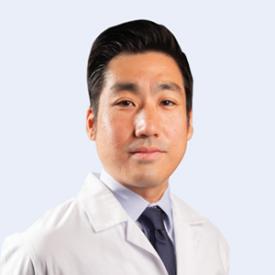 Yuichiro Hayashi, M.D.
Areas of Specialty
Anesthesiology, Pain Management
Dr. Yuichiro Hayashi is a double board-certified anesthesiologist and pain management specialist.
Dr. Hayashi went to the University of California, Irvine to complete his undergraduate degree in biological sciences before attending the Medical College of Wisconsin for his medical degree. At the University of California, Los Angeles, Dr. Hayashi completed his categorical internship, anesthesiology residency, and pain medicine fellowship training.
Dr. Hayashi is a dedicated pain management specialist and has also been involved in the education of future pain management experts at UCLA. He has served as a clinical integration mentor, an anesthesia resident lecturer, and an assistant clinical professor at the David Geffen School of Medicine, and he codeveloped a surgical skills curriculum for the pain medicine fellows. Through his experience, Dr. Hayashi understands the importance of getting patients back to the activities that bring fulfillment and joy to their lives.
With his expert training, Dr. Hayashi takes pride in offering the latest and minimally invasive treatments for those suffering from pain. He specializes in kyphoplasty, spinal cord and peripheral nerve stimulation, sympathetic and peripheral nerve blocks and radiofrequency ablations as well as various injections, including epidural steroid injections, bursa injections, and injections for the shoulder, hip, and knee.
When he is not seeing patients, Dr. Hayashi enjoys running, soccer, tennis, and chess.
Available to see patients in Las Vegas and Henderson at our Northwest, Southwest, and Henderson offices, Dr. Hayashi is dedicated to providing high-quality orthopaedic care.
Education & Training
Bachelor of Science in Biological Sciences: University of California, Irvine, Irvine, CA
Doctor of Medicine: Medical College of Wisconsin, Milwaukee, WI
Categorical Internship: University of California, Los Angeles, Los Angeles, CA
Anesthesiology Residency: University of California, Los Angeles, Los Angeles, CA
Pain Medicine Fellowship: University of California, Los Angeles, Los Angeles, CA
Certification
Board Certification: The American Board of Anesthesiology - Pain Medicine
Board Certification: The American Board of Anesthesiology - Anesthesiology
Professional Affiliations
American Society of Anesthesiologists
California Society of Anesthesiologists
North American Neuromodulation Society