Lawrence R. Huff, M.D.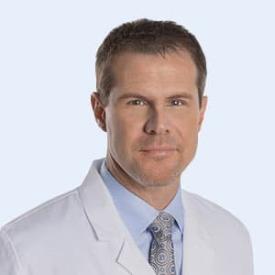 Locations
2800 East Desert Inn Road
Suite 100
Las Vegas, NV 89121
United States

8402 West Centennial Parkway
Suite 100
Las Vegas, NV 89149
United States

8205 West Warm Springs Road
Suite 250
Las Vegas, NV 89113
United States

2930 West Horizon Ridge Parkway
Suite 100
Henderson, NV 89052
United States
Lawrence R. Huff, M.D.
Areas of Specialty
Elbow, Joint Replacement & Revision, Knee, Shoulder, Sports Medicine, Trauma, Wrist
Coming from an Air Force family, Dr. Huff moved to Las Vegas in 1980 where he grew up and graduated from Las Vegas High School. After high school, he was presented with a tough decision, either accept an appointment to the Air Force Academy or accept a scholarship to play baseball at California State University at Los Angeles. Staying true to his dream, Dr. Huff accepted the scholarship to CSULA where he earned a Bachelor of Science degree in biology.
His decision paid off because, in 1994, Dr. Huff was drafted by the Philadelphia Phillies in the Major League Baseball Draft. He played in the Phillies farm system for six years before being traded to the Kansas City Royals and subsequently ending his career with the Minnesota Twins as a free agent. During that time, Dr. Huff experienced a labrum tear in his shoulder and was treated by one of the top sports medicine doctors, Dr. Lewis Yocum. Although he continued to play baseball for several years after his injury, his experience with an orthopaedic injury gave him a new focus, and he decided to pursue medicine to help others.
Dr. Huff returned to Las Vegas and obtained his medical degree from the University of Nevada, Reno School of Medicine. Following medical school, Dr. Huff completed his orthopaedic residency at Virginia Commonwealth University in Richmond, Virginia. Dr. Huff has published research on upper extremity trauma, "Proximal humeral fracture fixation: a biomechanical comparison of two constructs," in the Journal of Shoulder and Elbow Surgery and was awarded the Best Teaching Resident by the Journal of Orthopaedic Trauma. After residency, he sought further training in shoulder and elbow surgery at The CORE Institute (Center for Orthopedic Research and Education) Institute in Phoenix, Arizona.
Dr. Huff specializes in complex surgeries of the upper extremity including shoulder and elbow replacement, shoulder and elbow reconstructive surgery, rotator cuff repairs, trauma and fracture care as well as sports-related shoulder and elbow injuries. He believes his background as a patient and an athlete gives him a unique perspective on the positive impact orthopaedic treatment can have on lives and careers.
Available to see patients at our Central, Northwest, Southwest, and Henderson offices, Dr. Huff is dedicated to providing high-quality orthopaedic care.
Education & Training
Bachelor of Science in Biology: California State University, Los Angeles, Los Angeles, LA
Doctor of Medicine: University of Nevada, Reno School of Medicine, Reno, NV
Orthopaedic Surgery Residency: Virginia Commonwealth University, Richmond, VA
Shoulder and Elbow Surgery Fellowship: The CORE Institute, Phoenix, AZ
Certification
Board Certification: American Board of Orthopaedic Surgery
Professional Affiliations
Clark County Medical Society
Nevada Orthopaedic Society
Hospital Affiliations
Desert Springs Hospital Medical Center
Dignity Health – St. Rose Dominican, Rose de Lima Campus
Dignity Health – St. Rose Dominican, San Martin Campus
Dignity Health – St. Rose Dominican, Siena Campus
Sunrise Hospital & Medical Center
News
Fellowship-trained shoulder and elbow surgeon Lawrence R. Huff, M.D., was recently featured in Dignity Health's Reach magazine for performing a surgery that relied on 3-D printing technology and ultraprecision.

At a young age, Dr. Huff's patient had broken his forearm bones, but they didn't heal correctly, causing pain and deformity. To correct this, Dr. Huff needed to perform a complex surgery with the help of new 3-D printing technology, a first for the San Martin Campus.

Lawrence R. Huff, M.D., fellowship-trained shoulder and elbow surgeon at Desert Orthopaedic Center, became the first surgeon in the United States to use the ExactechGPS® Guided Personalized Surgery system for a shoulder revision case (a revision of a failed shoulder replacement that was performed by another surgeon) this summer. Dr.

Lawrence R. Huff, M.D., fellowship-trained shoulder and elbow surgeon at Desert Orthopaedic Center, now offers the rare and innovative superior capsular reconstruction (SCR) procedure, an arthroscopic procedure that restores function in patients who have suffered from an irreparable rotator cuff tear.