Steven K. Nishiyama, D.O., Ph.D.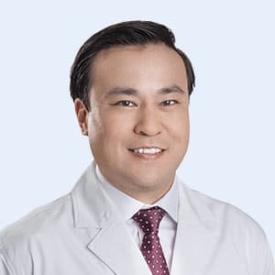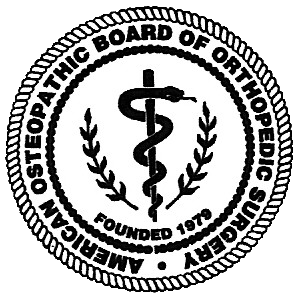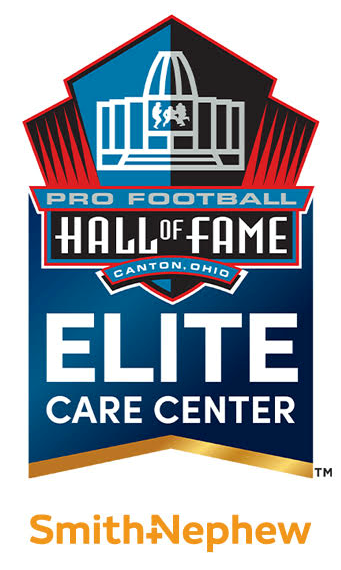 Steven K. Nishiyama, D.O., Ph.D.
Areas of Specialty
Hip, Joint Replacement & Revision, Knee, Sports Medicine
Dr. Steven Nishiyama is a board-certified, fellowship-trained orthopaedic surgeon who specializes in hip and knee replacements as well as revision surgery. Although Dr. Nishiyama was born in Hawaii and raised in California, he has called Las Vegas home for over 10 years. He completed both his medical education and surgical training in Las Vegas and takes great pride in serving the Las Vegas community.
Dr. Nishiyama brings extensive experience in minimally invasive techniques, including:
Total hip and knee replacement
Partial knee replacement
Robotic-assisted total joint replacement
Direct anterior total hip replacement
Revision total hip and knee replacement
Knee arthroscopy
Outpatient joint replacement
Dr. Nishiyama is also well-versed in using patient-specific instrumentation (PSI) and computer- and robotic-assisted joint replacement surgeries, including CORI◊ robotics-assisted joint replacement. Dr. Nishiyama's training includes rapid recovery techniques, and he strives to apply these principles in all surgeries he performs. Additionally, Dr. Nishiyama teaches robotic surgery to surgeons and trainees nationally and internationally. To learn more about the CORI robotics-assisted joint replacement procedures offered by Dr. Nishiyama, please use the button below.
Learn More About CORI Robotics-Assisted Joint Replacement
Dr. Nishiyama received an undergraduate degree from the University of California San Diego (UCSD). He went on to receive a master's degree from UCSD, and subsequently, he went on to achieve a Ph.D. in physiology from the Norwegian University of Science and Technology in Trondheim, Norway. In that time, he published more than 25 research articles and presented his research at various national and international meetings.
After deciding to pursue a greater calling to serve others, Dr. Nishiyama attended medical school at Touro University Nevada College of Osteopathic Medicine in Henderson, Nevada, graduating in the top 10 percent of his class. Dr. Nishiyama was also selected for the Sigma Sigma Phi Honorary Osteopathic Honor Society. He went on to complete his orthopaedic surgery residency at Valley Hospital Medical Center in Las Vegas, where he was elected chief resident during his senior year. Dr. Nishiyama completed a fellowship year of subspecialty training in adult hip and knee reconstructive surgery at Wake Forest Baptist Health in Winston-Salem, North Carolina, receiving experience in both primary and complex revision hip and knee surgeries.
Dr. Nishiyama takes great pride in caring for his patients. One of his greatest joys is seeing the quality of life resurrected in his patients from his surgeries. He values shared decision-making with his patients and cherishes the physician-patient relationship.
He and his wife have two wonderful daughters, and they love everything about Las Vegas. He is a former collegiate athlete as a swimmer at UCSD and loves keeping an active lifestyle. In his free time, he enjoys playing golf, surfing, running, road cycling, cooking, and spending time with his family.
Available to see patients in Las Vegas at our Central, Northwest, and Southwest offices, Dr. Nishiyama is dedicated to providing high-quality patient care.
Education & Training
Bachelor of Science in Physiology: University of California San Diego, La Jolla, CA
Master of Science in Biology: University of California San Diego, La Jolla, CA
Doctor of Philosophy in Physiology: Norwegian University of Science and Technology, Trondheim, Norway
Doctor of Osteopathy: Touro University Nevada College of Osteopathic Medicine, Henderson, NV
Orthopaedic Surgery Internship: Valley Hospital Medical Center, Las Vegas, NV
Orthopaedic Surgery Residency: Valley Hospital Medical Center, Las Vegas, NV
Adult Reconstruction Fellowship: Wake Forest University, Winston-Salem, NC
Certification
Board Certification: American Osteopathic Board of Orthopedic Surgery
Professional Affiliations
American Academy of Orthopaedic Surgeons
American Association of Hip and Knee Surgeons
American Osteopathic Academy of Orthopedics
Sigma Sigma Phi Honorary Osteopathic Society