Daniel D. Lee, M.D.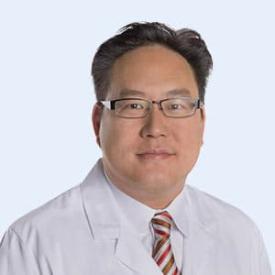 Daniel D. Lee, M.D.
Areas of Specialty
Spinal Surgery Neck, Mid Back, Low Back & Tailbone, Complex Deformity, Minimally Invasive Spine Surgery, Endoscopic Spine Surgeon, Pediatric Spine, Fractures
Daniel D. Lee, M.D., has joined Desert Orthopaedic Center. Dr. Lee's professional interests include degenerative, traumatic, and deformity/scoliosis spinal pathologies, as well as complex reconstructions and revision spine surgery. He also holds expertise in the area of general orthopaedic and trauma surgery.
Dr. Lee was born in Brooklyn, New York, and raised in Columbus, Ohio. He received a Bachelor of Arts in political science with distinction in 1993 from Stanford University, California. Dr. Lee received a Doctor of Medicine at The University of Chicago Pritzker School of Medicine in 1997. Following medical school, Dr. Lee joined the U.S. Navy Medical Corps as a reserve officer. Dr. Lee completed his orthopaedic surgery internship and residency at Lenox Hill Hospital in Manhattan, New York, from 1997–2002. During his residency, Dr. Lee trained at Memorial Sloan Kettering Hospital in New York, Boston Children's Hospital, and Parkland Memorial Hospital in Dallas.
Also during residency, he participated in the care of multiple professional sports teams including the New York Jets and New York Rangers. Dr. Lee completed his spine fellowship at Johns Hopkins Medicine in Baltimore, Maryland, under John P. Kostuik, M.D., the past chairman of spine and orthopaedic surgery. While completing his fellowship, Dr. Lee pursued a degree in medical acupuncture graduating from New York Medical College in 2002. He retired from the U.S. Navy Reserve in 2008 as a Lieutenant Commander.
Dr. Lee enjoys spending time with his wife and two children. He still is a "Buckeye" football fan and enjoys reading about the history of the Civil War.
Available to see patients in Las Vegas at our Central, Northwest, and Southwest offices, Dr. Lee is dedicated to providing high-quality orthopaedic care.
Education & Training
Bachelor of Arts in Political Science: Stanford University, Stanford, CA
Doctor of Medicine: The University of Chicago Pritzker School of Medicine, Chicago, IL
Orthopaedic Internship: Lenox Hill Hospital, New York, NY
Orthopaedic Residency: Lenox Hill Hospital, New York, NY
Spine Fellowship: Johns Hopkins Medicine, Baltimore, MD
Certification
Board Certification: American Board of Orthopaedic Surgery
Professional Affiliations
American Academy of Orthopaedic Surgeons
Clark County Medical Society
Nevada Orthopaedic Society
Nevada State Medical Association
North American Spine Society
Military Service
U.S. Navy Medical Corps, served as a Lt. Commander
Hospital Affiliations
Valley Hospital Medical Center
Sunrise Hospital & Medical Center
University Medical Center