Troy S. Watson, M.D.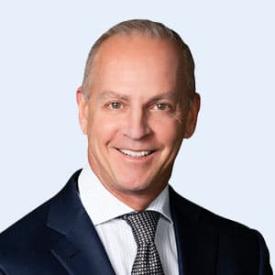 Troy S. Watson, M.D.
Areas of Specialty
Foot & Ankle, Pediatric Foot & Ankle, Sports Medicine & Arthroscopy, Foot & Ankle Trauma
Dr. Troy Watson is a board-certified orthopaedic surgeon specializing in the treatment of foot and ankle disorders and arthroscopy. After graduating from the University of Southern California, he received his medical degree from Georgetown University School of Medicine in Washington, D.C., graduating in 1994 with honors. A one-year surgical internship was then completed at the University of California Los Angeles before beginning his orthopaedic training at Tulane University School of Medicine in New Orleans.
To pursue his subspecialty interest, Dr. Watson spent one year at the Miller Orthopedic Clinic in Charlotte, North Carolina, studying foot and ankle disorders and treatments. During his fellowship, Dr. Watson served as the consultant to the North Carolina Dance Theater as well as participated in the care of professional athletes, including the Carolina Panthers (NFL) and Charlotte Hornets (NBA). Today, Dr. Watson continues to care for our local athletes as the foot and ankle consultant for UNLV Athletics, UFC, the Las Vegas Raiders, the Golden Knights, and the Silver Knights.
Since starting his practice with Desert Orthopaedic Center in 2000, Dr. Watson founded The Foot & Ankle Institute and created an educational website for his patients. The institute educates patients, participates in clinical research, and excels in patient care. Dr. Watson also established the Las Vegas Orthopaedic Foot and Ankle Fellowship in 2013, helping to educate and train the next generation of foot and ankle orthopaedic surgeons. In 2019, he was appointed as the program director for the Valley Hospital Medical Center Orthopedic Surgery Residency Program, where he is responsible for overseeing the education and training of a 10-resident program. Dr. Watson and his team are active in research and have published over 30 publications. Additionally, he has given over 300 academic presentations nationally and internationally.
Dr. Watson and his wife, Judith, reside in Henderson and have twin boys and a younger daughter. His family is active in various sporting activities, church, and other community activities, including their annual Soles4Souls event, giving away socks and shoes to the homeless in partnership with Zappos. You can learn more about Dr. Watson and The Foot & Ankle Institute by visiting www.feetmd.com.
Education & Training
Bachelor of Science in Biological Sciences: University of Southern California, Los Angeles, CA
Master of Science in Anatomy and Cell Biology: University of Southern California, Los Angeles, CA
Doctor of Medicine: Georgetown University School of Medicine, Washington, D.C.
General Surgery Internship: University of California at Los Angeles Health, Los Angeles, CA
Orthopaedic Surgery Residency: Tulane University School of Medicine, New Orleans, LA
Foot and Ankle Fellowship: Miller Orthopedic Clinic, Charlotte, NC
Certification
American Board of Orthopaedic Surgery
Team Affiliations
University of Nevada, Las Vegas
Hospital Affiliations
Dignity Health – St. Rose Dominican, Rose de Lima Campus
Dignity Health – St. Rose Dominican, San Martin Campus
Dignity Health – St. Rose Dominican, Siena Campus
Henderson Hospital
Desert Orthopaedic Center Surgery Center
Sunrise Hospital & Medical Center