Shoulder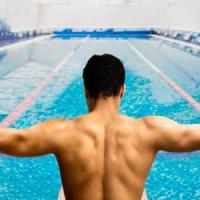 Online Guide to Hand & Upper Extremity Care
For information on available treatments and care management of the upper extremity, injury prevention advice, and answers to frequently asked questions, access our Online Guide to Hand & Upper Extremity Care.
The specialty-trained shoulder doctors at Desert Orthopaedic Center, located in Las Vegas and Henderson, are regional experts in assessing, diagnosing, and treating shoulder injuries and conditions.
The shoulder joint and surrounding soft tissues come together and create a system that allows a person to perform many complex motions. However, the downside of all this flexibility is that the shoulder is also unstable and the joint, ligaments, tendons, and muscles can be easily injured. Additionally, the shoulder is at high risk for injury and pain because people often use their shoulders to perform repetitive activities—whether it is on the job, lifting heavy items to a high shelf, or during sports, such as hitting a tennis ball or pitching a baseball again and again. Arthritis and the effects of aging cause shoulder pain for many people, too. An experienced shoulder doctor has a deep understanding of the shoulder anatomy and can offer a diagnosis and solutions to help reduce or eliminate the pain.
Common Conditions
Adhesive capsulitis, commonly known as frozen shoulder
Biceps tears
Bursitis
Dislocated or fractured shoulder
Impingement
Instability in the shoulder joint
Labrum tears
Osteoarthritis
Pinched nerves
Rotator cuff injuries
SLAP tear
Tendon rupture
Throwing injuries
Trauma-related injuries
Common Symptoms
If you are suffering from any of the following common symptoms, it is recommended you seek nonsurgical care or surgical treatment from a specialist near you:
Feeling that the shoulder could pop or slip out of place
Lack of strength
Numbness or tingling feeling
Ongoing achiness
Pain radiating from outside of the arm to the top of the shoulder or down the arm to the elbow and hands
Restricted range of motion
Stiffness
Swelling or tenderness
Unable to lift arm overhead
Common Procedures
At Desert Orthopaedic Center, our specialists understand that shoulder pain can impact the quality of life for a patient. While conservative or minimally invasive treatment options are recommended first, your injury or condition may require a more advanced type of treatment such as shoulder surgery. Our surgeons use the newest techniques and technology.
Common procedures and techniques used by our shoulder and sports medicine surgeons include the following:
Arthroplasty
Arthroscopic surgery of the shoulder
Injections
Labral or biceps surgery
Ligament reconstruction
Reverse shoulder replacement
Rotator cuff tear repair
Total shoulder replacement
Our doctors are committed to delivering specialized care and a customized treatment plan focused on the needs of the patient so our patients are able to return to their daily activities quickly and safely.
Contact us today to consult with a shoulder specialist at Desert Orthopaedic Center located in Las Vegas or Henderson, Nevada. Please call (702) 731-4088 or request an appointment online to be seen at our Central, Northwest, Southwest, West Central, or Henderson office.
CHOOSE EXCELLENCE AT DESERT ORTHOPAEDIC CENTER IN LAS VEGAS & HENDERSON
With years of experience and advanced training devoted to the orthopaedic care of the shoulder, our specialty-trained doctors at Desert Orthopaedic Center are the region's experts in accurately diagnosing and effectively treating shoulder injuries and conditions. Our dedicated specialists will work with you to develop an appropriate treatment plan suited to your unique needs and goals.
Our surgeons, Dr. John Baldauf, Dr. Roger Fontes, Dr. Matthew Fouse, Dr. Kyle Hancock, Dr. Chad Hanson, Dr. Lawrence Huff, Dr. Michael Miao, Dr. Walter Song, Dr. Timothy Sutherland, Dr. Craig Tingey, Dr. Richard Winder, and Dr. Richard Woodworth, have the knowledge and expertise to accurately diagnose and effectively treat your injury or condition.
To consult with a shoulder doctor at our practice, please request an appointment online or call (702) 731-4088 to be seen at one of our offices conveniently located in Las Vegas or Henderson, Nevada.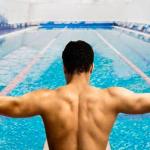 Online Guide to Hand & Upper Extremity Care
For information on available treatments and care management of the upper extremity, injury prevention advice, and answers to frequently asked questions, access our Online Guide to Hand & Upper Extremity Care.
Helpful Shoulder Wellness Tips From Our Doctors
1
Avoid certain activities or sports that would magnify the pain you are experiencing, including baseball, golf, or weightlifting.
2
Continue to do the exercises provided after surgery and put in the rehabilitation time recommended by your doctor. A good way to do this is by incorporating these exercises into your exercise routine, which will help strengthen the shoulder to avoid future injury.
3
Be aware of your positioning during daily activities, such as driving, talking on the phone, picking up children, or sitting at a desk. Holding your shoulder in an awkward position repetitively or for long periods of time can cause extra strain on the shoulder, so adjust accordingly until the pain is decreased.