Wade Hendershot, D.P.M.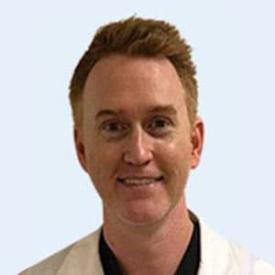 Education
Undergraduate Degree: Utah State University, Logan, UT
Podiatry School: Samuel Merritt University, California School of Podiatric Medicine, Oakland, CA
Surgical Residency: Swedish Hospital, Chicago, IL
Certification
Board-Qualified: American Board of Foot and Ankle Surgery
Hospital Affiliations
Centennial Hills Hospital Medical Center
Henderson Hospital
Hobbies & Activities
In his free time, Wade enjoys playing basketball and football, biking, hiking, fishing, and most outdoor activities. He was born in Pennsylvania and raised in St. George, Utah. After completing his surgical residency in Chicago, he and his wife were excited to call Las Vegas home. The newest addition to the Hendershot family is a puppy named Stevie.